Never mind that it is midway through February and I haven't blogged in ages (Woops). Sharing my current favorites and obsessions. One of which is self love. Currently snuggled in bed under a blanket tea in hand on this rainy Friday night.
Currently Cooking: One of the best things I have made recently was Everything Stuffed Chicken from Emily Bites. I tweaked the recipe slightly. (No frying-just baking, and no dredging in flour) I also used a pre-made TJs spice and it was heavenly. The chicken was so juicy, crispy, and all the best parts of an everything bagel-salty. I also loved it because it was super quick to put together. Will add it to my dinner rotation.
Current purchase:  Went to a Lou & Grey for the first time this past weekend and adored the vibes and style of the store. I bought this pair of pants. They are so soft and the most comfortable to wear. I have loved styling them. The color is a soft grey and the most beautiful neutral. Feel so confident in them, am in love.
Currently Watching: This is us with Mandy Moore and Milo Ventimigila. Oh my gosh such an amazing emotional rollercoaster of a show. I thought I would hate it and boycotted starting it, but finally my BFF got me to watch it. It is one of those feel good moments. Beautifully acted and scripted. Love!
Currently Reading:  This newsletter is genius. Girls Night In combines all my favorite things. It is witty, pop culture savvy, and honestly a breath of fresh air between all the political garbage nonsense I read everyday. They are doing something great over there. Highly recommend.
Currently Drinking: Frothed milk in coffee. I recently bought a $3 frother off amazon Prime and it has changed my life. I honestly don't know how I went without one for so long. takes seconds and makes desk lattes feel extra bougie. Here is the one I bought.
Current Makeup addiction: My lovely friend gifted me the Too Faced Peach Palette for my 24th birthday and I have been using it non stop.  First glance some of the colors scared me but finding out how versatile it really is.
Current Skincare Shoutout: Caudaulie Moisturizer and Drunk Elephant serum. Too favorites of mine that I have recently finished.
Current workout: I never thought i enjoyed cycling. However I recently tried a FlyWheel class and it has changed my cycling perspective. I had such a lovely time and liked that it wasn't too intense (No pushups on bikes—aka you soul cycle). Also plus side is that the studio felt super luxe and had lovely Bliss shower products-double win.
Current GIFs that describe my life:
Going into the weekend like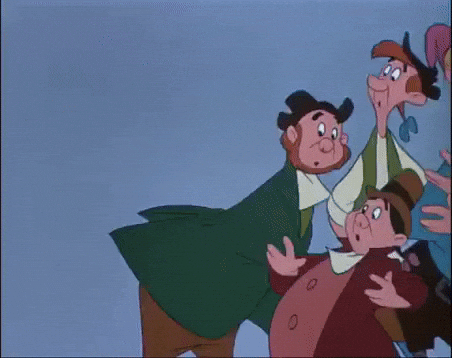 when you nail a work presentation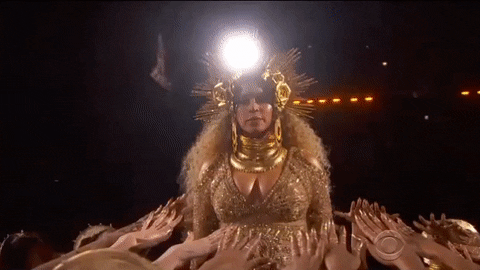 When you don't eat all the candy as a single lady on valentines day
But then go on social media and see all the lovey-dovey Valentines posts